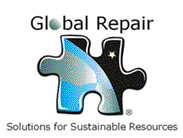 International Marketing Office for Sittler Compost Equipment
Northern Lites Piezoelectric Paint Additive
Northern Lites is a crystalline silica paint additive that helps reduce unwanted paint fumes. Carefully selected rare, Precambrian crystals are extracted from deposits in the Canadian Shield. They are crushed, blended and finely processed to produce this unique mixture. Piezoelectric charges, inherent in these deposits, introduce ambiance into your environment with a natural photon charge that stimulates the air & surface area painted. Northern Lites helps dampen Electro magnetic noise. Increase durability of your paint and reduce harmful mold & bacteria in bathrooms, kitchens, basements and other damp areas. Easy to use, just add one 22 gram container per gallon of paint and mix with paint shaker when selecting paint. Use with oil or latex. Excite your home or office with the aura of Northern Lites.

To order Northern Lights Send $10 plus $4.95 for handling and shipping in Canada and the United States to: Global Repair 33 Bellefair Avenue, Toronto, Ontario, Canada, M4L 3T7

Call for bulk prices.

For Alaska, Hawaii or other countries please contact the web master for shipping fees or call

Global Repair assumes no responsibility or liability for any misfortunes which might occur as a result of using this product.