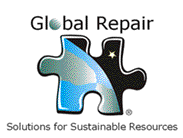 International Marketing Office for Sittler Compost Equipment



































Sittler Quality Windrow Turners Model #509
updated Jan 12/2018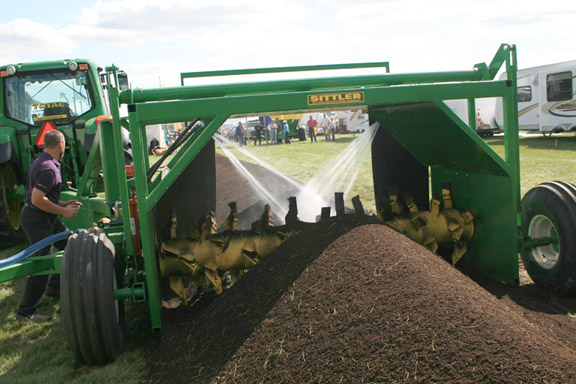 Water injection system with galvanized elbows. 2 water spray nozzles for model 509 inside the compost processing area, known as the tunnel, allow for appropriate adjustable moisture to be applied to the compost.The water can be added while the compost is turned.

Sittler Windrow Turner 509 * Retourneur d'andain du compost Sittler 509 from Global Repair on Vimeo.

Sittler water wagon, towed behind the turner not seen here hooks up to the water injection system.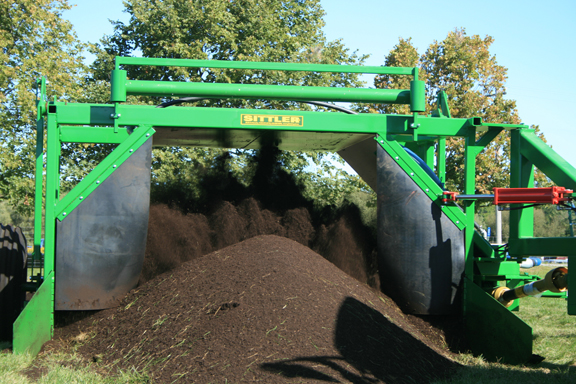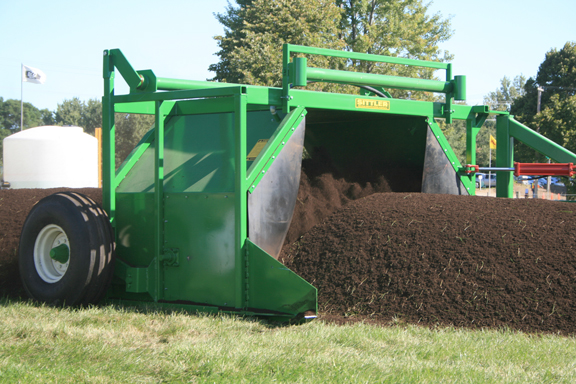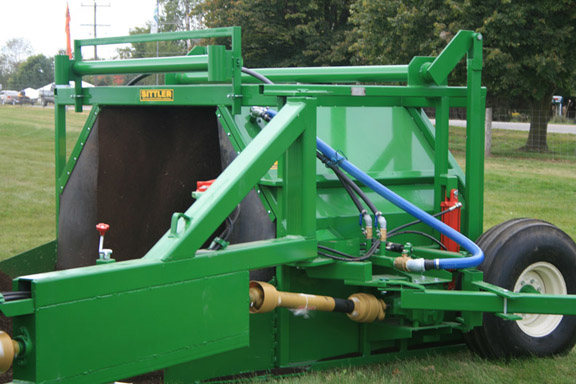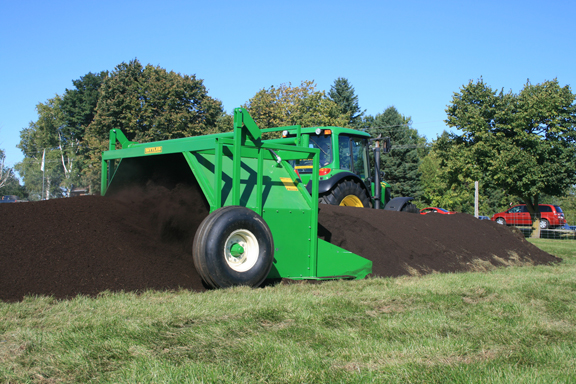 Sittler Windrow Turner Model #509, shown above, is ideal for small to med farm, municipal and industrial composting.

The Sittler 509 compost windrow turner is reliable, efficient, economical, low-maintenance, and long-lasting. Extra-hardened, replaceable steel blades are uniquely positioned on the drum to allow for complete blending right to the base of the windrow. Material from the outside is brought inward and from the bottom to the top forming a peak position, allowing the windrow to have a chimney effect for CO2/oxygen flow.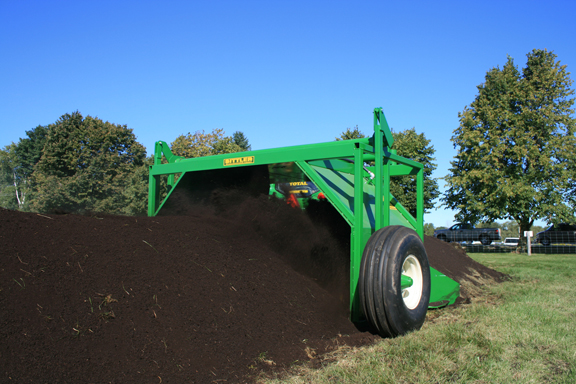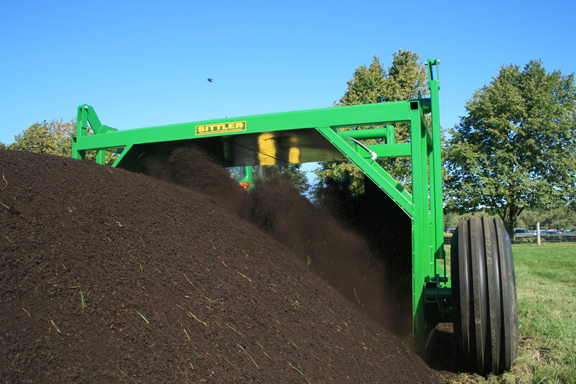 The drum is designed to aerate all the compost and create a peaked windrow allowing for maximum air flow.You can clearly see the drum reflection as the compost is turned on the ceiling of the tunnel.
Turner folds conveniently for shipping.
Rectangular box for connector-3/8x6 in front, 1/4x12 on side enclosed for protection gives more strength and stability. Low swing cylinder. 2-piece rubber flap, one on each side contain compost. 2 front scrapers keep the windrow uniform.
Hydraulics allow the tractor to fit snug against the windrow.

The blade has been redesigned to create more durability. The blades can be rotated allowing for longer life span.

Special housing encloses the bearings and shaft to protect the mechanisms from dust and debris. Right hand shield is removable. PTO – right hand end is a shear bolt arrangement with shear bolt protection.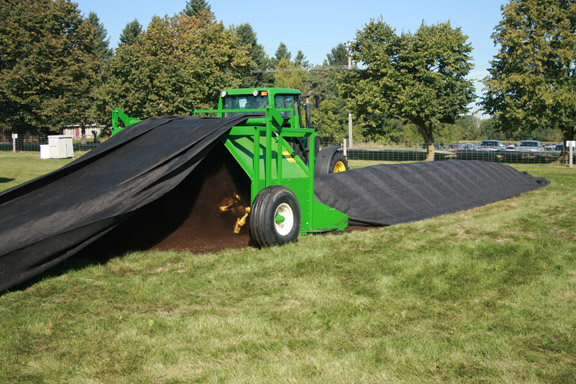 Threading frame with roller allows the fleece cover to be raised and lowered while the compost is turned.
Covers help retain and repel moisture as required, shed UV light and protect microbes.

The machine can be raised and lowered for transport and manoeuvrability. Water wagon shown behind the tractor and turner. Technical support, including database calculations and consultations for making quality compost available. All machines come with one year warranty.
Sittler manufacturing has been designing and building machinery for over 35 years. Quality, affordable craftsmanship with innovative design.
To order, or for more information please email: sales@globalrepair.ca, or call 1-866-271-0719, 1-416-686-3690,
fax 1-416-686-4220
This site is copyright protected and may not be reproduced in whole or part, without written consent from the webmaster.
Copyright © 1996-2018 Global Repair LTD, Compost equipment, compost windrow turner, compost feedlot manure , compost dairy manure, compost broiler manure, compost layer manure, manure handling, compost animal waste, compost bio solids, organic waste recycling, bio-remediation, landfill diversion, crop residuals, 509 Sittler, Global Repair