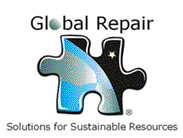 International Marketing Office for Sittler Compost Equipment
































updated Jan 12/2018
No Current Listings
Used Sittler 509 now available in USA SOLD

Sittler 509 compost windrow turner, purchased in 2010, never used, includes an extra set of drum knives and 450' of 12' wide Compostex shipping out of FL. It must be sold as a package.
Used machines are rarely available as Sittler compost windrow turners have a long lasting, reliable lifetime


Contact us for a current price.
sales@globalrepair.ca, or call 1-866-271-0719, 1-416-686-3690,
fax 1-416-686-4220
Sittler manufacturing has been designing and building machinery for over 35 years. Quality, affordable craftsmanship with innovative design.

To order, or for more information please email: sales@globalrepair.ca, or call 1-866-271-0719, 1-416-686-3690,
fax 1-416-686-4220

This site is copyright protected and may not be reproduced in whole or part, without written consent from the webmaster.
Copyright © 1996-2018 Global Repair LTD, Compost equipment, compost windrow turner, compost feedlot manure , compost dairy manure, compost broiler manure, compost layer manure, manure handling, compost animal waste, compost bio solids, organic waste recycling, bio-remediation, landfill diversion, crop residuals, Sittler, Global Repair