Compost Turners Compost Inoculation Compost Screeners Compost Baggers Compost Spreaders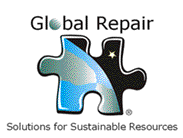 International Marketing Office for Global Repair Sittler Compost Equipment
Global Repair Ltd compost equipment is used for nutrient recovery, organics recycling, bioremediation, landfill diversion and regenerative agriculture in over 30 countries. As your One Stop Compost Shop we offer Compost Turners, Compost Spreaders, Compost Trommel Screeners, Compost Conveyors and Compost Baggers. Our Lean and Green approach with modest margins allows us to provide high quality, durable compost equipment at affordable prices.
Our compost equipment and products reduce greenhouse gases, sequester carbon and provide sustainable solutions for safe, practical waste transformation and soil regeneration for Agriculture, Municipalities and Industries.
With our Advanced Biological Composting method we help operators "Utilize Resources and Maximize Profits". Technical backup includes an app database to calculate compost formulation, online training and batch tracking, easy to follow instructional booklets and movies to ensure our clients make the highest quality product. Discover more about how Global Repair Sittler compost equipment and products can improve efficiency and profit for your operation.
Compost Turners, Compost Screeners, Compost Baggers, Compost Inoculating Water Wagons, and Compost Spreaders by Global Repair Sittler.
updated Dec 3/2023